AGENDA
THURSDAY 7.26.18
1:00PM – 5:00PM: Leadership Meeting (BY INVITATION ONLY)
SAN JOSE CONVENTION CENTER
6:30PM – 10:00PM: Champagne for the Campaign Party (Qualifiers Only)
SAN PEDRO SQUARE MARKET – DOWNTOWN SAN JOSE
FRIDAY 7.27.18
9:00AM – 3:00PM: Workshop
6:00PM – 10:00PM: Awards Ceremony
SAP CENTER

SATURDAY 7.28.18
8:00AM – 12:00PM: General Session 1
1:30PM – 6:00PM: General Session 2
SAP CENTER

Sunday 7.29.18
8:00AM – 1:00PM: General Session 3
SAP CENTER
1:00PM – 5:00PM: CEO Breakouts
SAN JOSE CONVENTION CENTER – TBD by your CEO
LOCATION
SAP CENTER
525 W. SANTA CLARA ST
SAN JOSE, CA 95113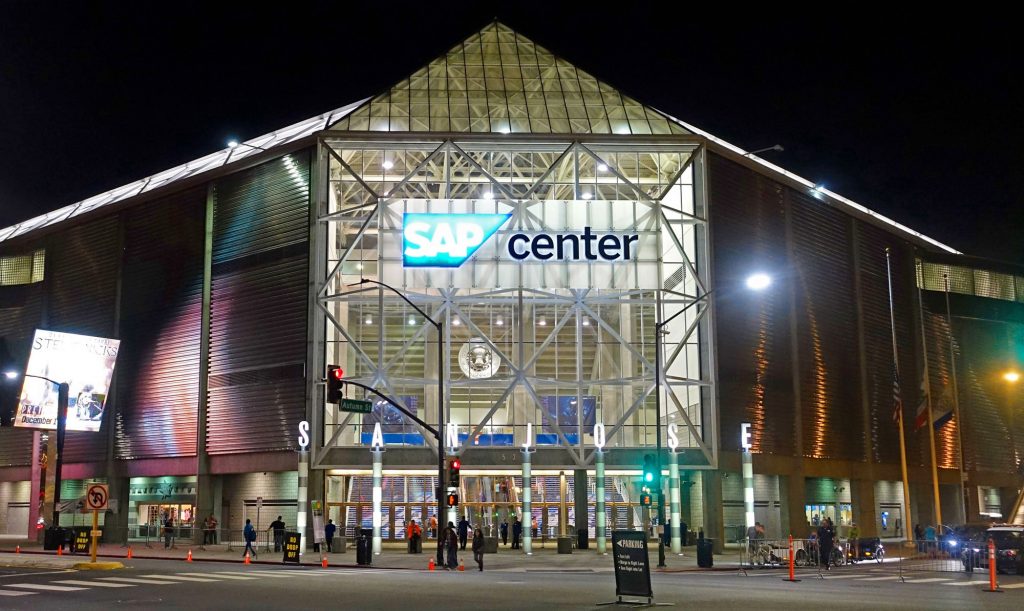 FEATURED SPEAKERS
Check out our world renowned speakers at G18!
Daymond John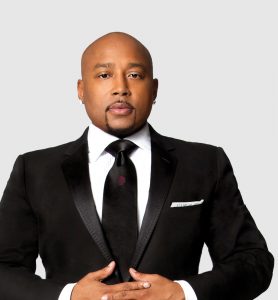 Daymond John is the founder of FUBU clothing, dubbed the "People's Shark" on ABC's Shark Tank, and a New York Times best-selling author.
Dr. Joseph Coughlin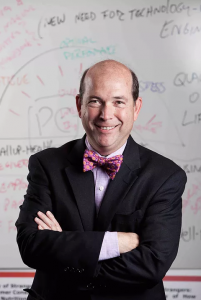 Dr. Joseph Coughlin is the founder and Director of MIT's AgeLab, named as one of  "12 pioneers inventing the future of retirement" (Wall Street Journal) and listed in Fast Company Magazine's "100 Most Creative People in Business."
David Roberts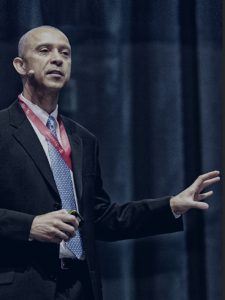 David Roberts is an award winning startup CEO with a passion to help leaders change their intentions for global good. He is the Distinguished Faculty member at Singularity University.
RECOGNITION & REWARD
ENTERTAINMENT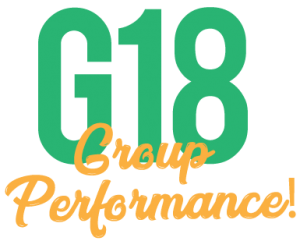 WSB PERFORMS!
Convention is going to be super fun as teams from all over WSB take the stage throughout the Awards Night on Friday! From singing to dancing, be sure to watch closely as you'll get to vote for the best, and see who wins the G18 Group Performance award!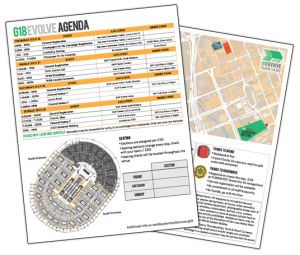 G18 Handout
Two sided handout w/ agenda, map, and tips! Also a blank spot to write in where the team will sit on Convention days.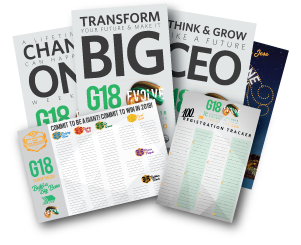 Mega Poster Pack
(G18 posters, Champagne for the Campaign poster / backdrop, GCEO commitment, and more!)
WHAT WOULD YOU DO IF YOU KNEW YOU COULD CHANGE THE WORLD?