LAUNCHING THE MOST POWERFUL
BUILDING PROGRAM OF 2018
A SIMPLE, CLEAR, FAST AND DOABLE 12 MONTH STRATEGY TO CEO!
ANNOUNCING THE NEXT
GCEO EVENT!
THE GIANT CEO
CHICAGO MEETING
NOVEMBER 7-8, 2018
HYATT REGENCY CHICAGO
Hyatt Regency Chicago
151 East Wacker Drive, Chicago, IL 60601
AGENDA
Wednesday,  1pm – 6:30pm – Meeting
Wednesday,  7pm – 9pm – Dinner
Thursday, 8am – 4pm – Meeting
QUALIFICATIONS
GCEO RED SHIRT qualifying in July-August, August-September, or September-October, PLUS LEVEL 1 BASESHOP qualifying in 1 of the 3 following months: August, September, or October.
Special Invite for all Green Jackets: must complete Level 1 Base in August, September, or October.
NEW UPDATED POSTER: CLICK HERE TO DOWNLOAD
G-SCHOOL
NOVEMBER 10-11, 2018
LOCATIONS
QUALIFICATIONS
LEVEL 1 PERSONAL (2R/10K) in any 1 of the following 3 months: August, September, or October.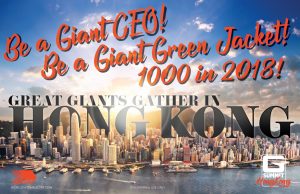 Ready to build the New Industry with the next generation of WSB Leadership? In 2019, Head Coach brings CEOs and Green Jackets to Hong Kong!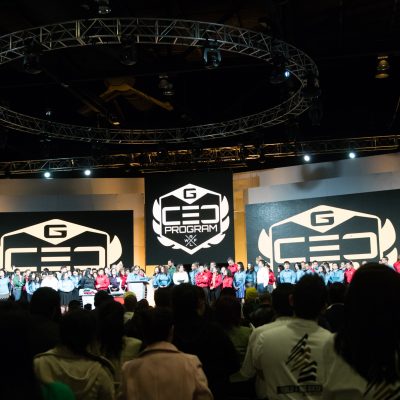 THE SPIRIT TO BUILD. A PROGRAM TO SUCCEED.
A VISION TO REVOLUTIONIZE THE INDUSTRY.